BODY: Playfight with Matteo Tangi
10.November @ 03:30

-

06:30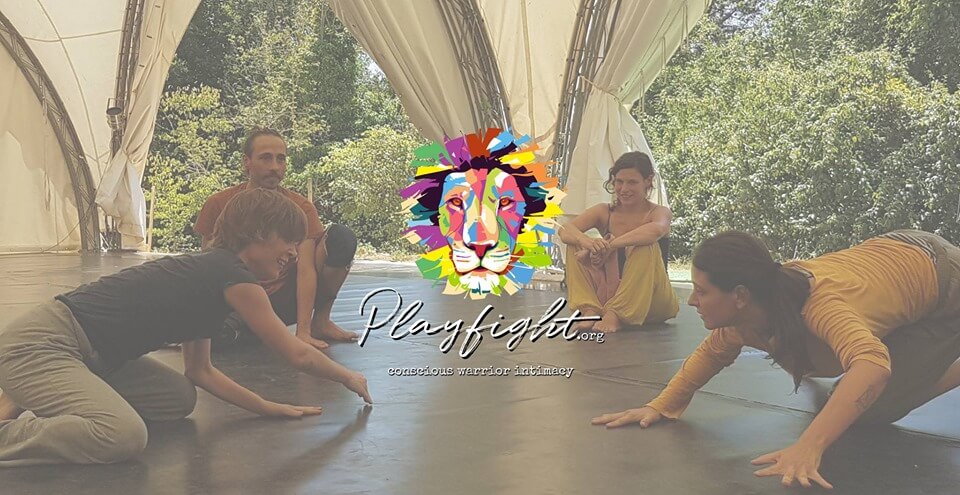 We invite you to connect with your body, your strength, your emotions and with other human being in a mindful, playful and safe way. We invite you to PLAYFIGHT!
To register write to playfight.org@gmail.com or to 965577351
— What is Playfight? —
It's a powerful practice to rediscover yourself and regain consciousness about your movements, your playfulness and conscious strength. This unique lineage of bodywork developed by Matteo Tangi, aims to develop your physical and emotional intelligence and connect with others in an authentic, primal and wonderfully human way!
More info about Playfight at www.playfight.org
— Who is the Facilitator? —
Matteo Tangi is a trainer and therapist, he works with different approaches that involve emotion, movement, and playful fight to empower individuals to have a more meaningful and conscious way of living. More info: www.matteotangi.com
— Do I need special requirements?—
The wish of getting to know yourself and others more. That's all. You don't need any physical preparation, or capacities. If you have injuries or any weak ligaments just mention it at the beginning of the session.
— Price & Registration—
We offer this class for a price in the sliding scale from 10 to 30€.
At the end of class we will do a small process that will help you to listen with your body how much you wish to contribute and decide autonomously how much to pay within the sliding scale range.
Please register to the event writing to playfight.org@gmail.com or to 965577351
— Dress Code —
please wear something comfortable and long trousers.
Soft knee pads are highly recommended.