YOGA with Jana: SOMATIC JOURNEY
07.12.2020 @ 18:00

-

19:30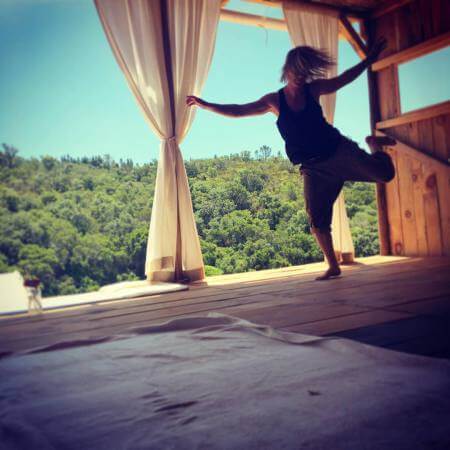 MONDAYS 6:00-7:30pm @ Borboleta/Tertulia school building, Alfambras
SOMATIC JOURNEY
A grounding, meditative and regenerating experience (also recommended if you work on healing injuries) and exploration of various relaxation techniques from the schools of Hatha Yoga, Body Mind Centering, Feldenkrais and other transformative movement work.
Preview: In the coming weeks, we will explore with a physical focus on spine, neck, pelvis & hips.
SIGN UP
SMS or WhatsApp me on +351.927181448 to let me know if you wish to join (latest on the day before class!) and I will then confirm if there is space! Spaces are limited, so if you can't make it after I confirm your space, please cancel ahead of time so I can give your spot to someone else. THANK YOU!
CLASS PRICING/DONATIONS
I feel like keeping the classes open for donations as l have in the summer and autumn. I just ask you to make a donation that is respectful to this practice and to keep in mind that I am paying rent and firewood for the location on Monday. If you are short on money you can also trade homemade products, veggies, or massages,… I am open to ideas. Feel free to speak with me.
WHAT TO BRING
For both locations, please wear warm enough clothes! Layers are good for Thursdays as we move a lot and bodies will warm up during practice.
For the Monday practice please bring your own yoga mats and blankets if possible!!
LOCATIONS & PARKING
whats app me for location pin if you don't know where the locations are
please try to organize car pooling with others or come by bicycle.
Thursday class Olho Branco:
The yoga deck is located at a private family property. Please be respectful of the place and come straight to the yoga deck. Please don't walk around the garden and houses to respect the space. Most of the parking lot is presently occupied with cars of people living here, we only have 2 extra spots to park here. So when the weather is sunny, please park (and stagger a bit, no obvious cluster parking please!) somewhere close to the turn off from the main road and take the opportunity to walk. It's a relaxed 10min walk to the yoga deck from the main road. If you are really running late and need to park closer, see if it's possible to park a little higher up on the side of the road and make sure that you don't block any cars.
Monday class Tertulia school:
Please car pool if possible to reduce the amount of cars in the parking lot in front of the school. In the parking lot, you'll probably need to block other cars, which is OK as we will all leave at the same time. Please don't park on the side of the small road so that we don't block the path for the neighbours driving by. If the parking lot is already full, rather park on the opposite side of the main road and walk up 2min to the school from there.