FOOD: Heal yourself with chocolate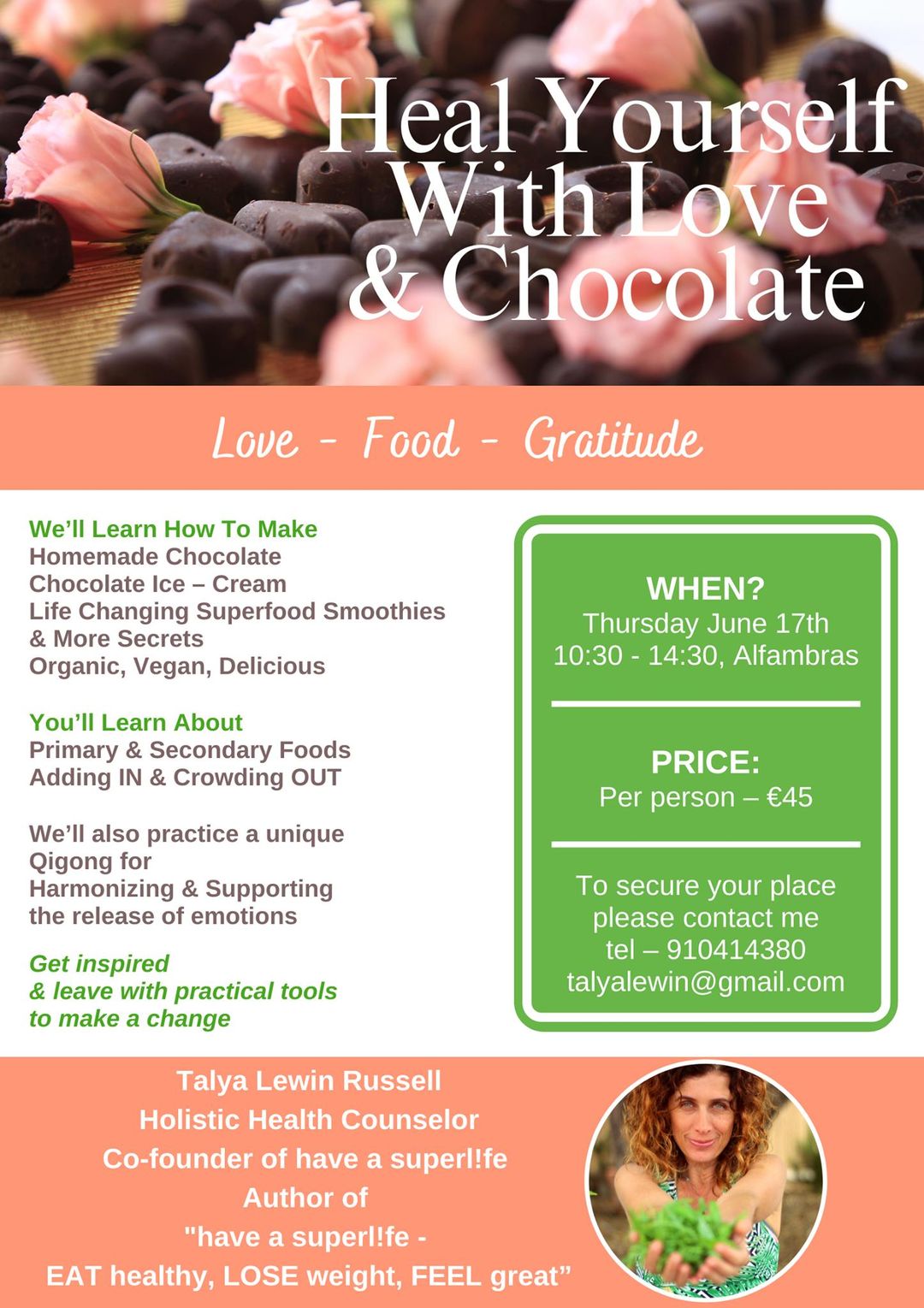 Anyone interested in learning how to make healthy & delicious treats? Homemade chocolate, ice cream, brownies, lots on superfoods etc .. All Vegan, Organic & Yummy.
Next workshop is on the 17th of June near Alfambras.
PM me if you are addicted to sugar .. All we need to do is crowd it out by adding the good stuff.
Related Events