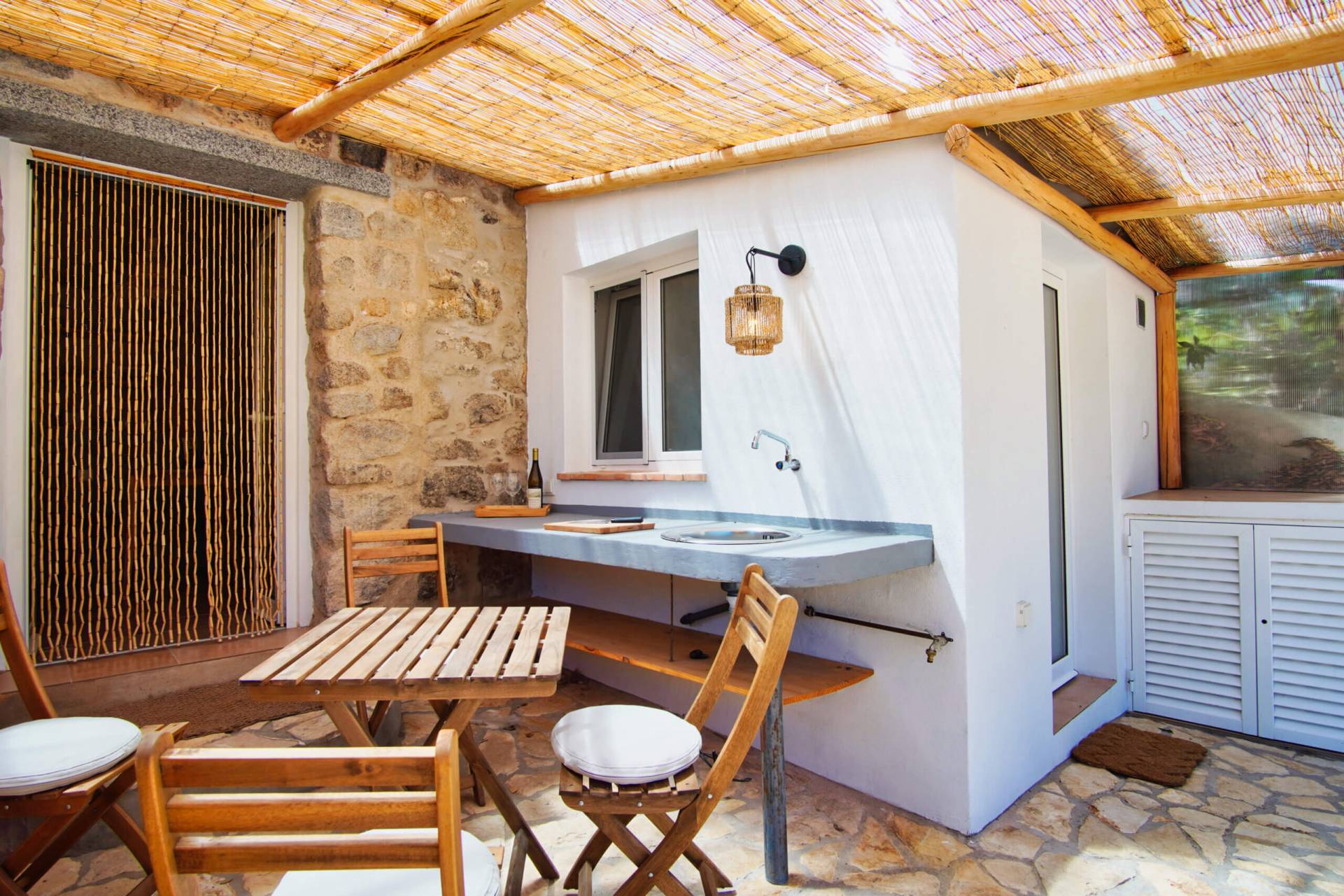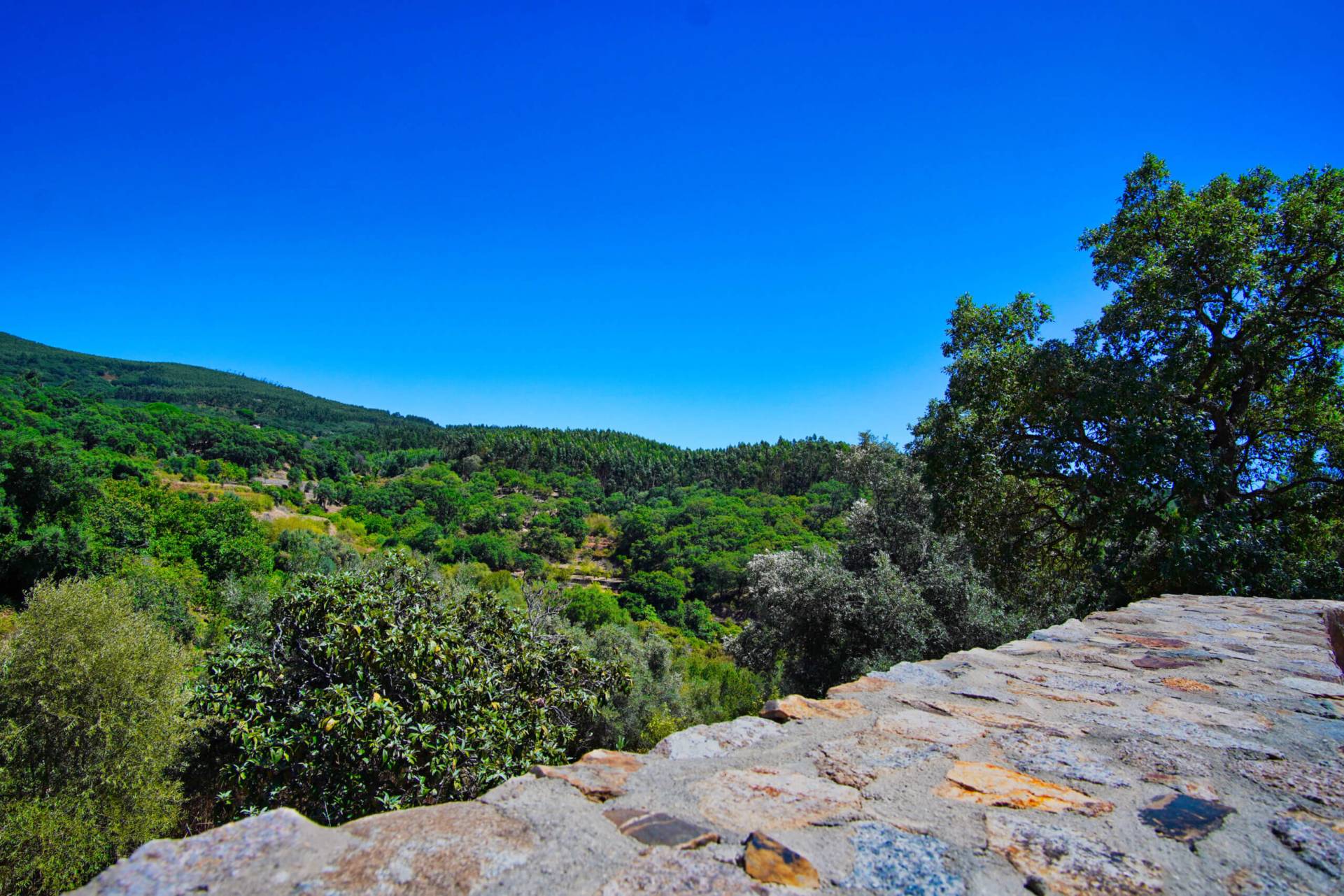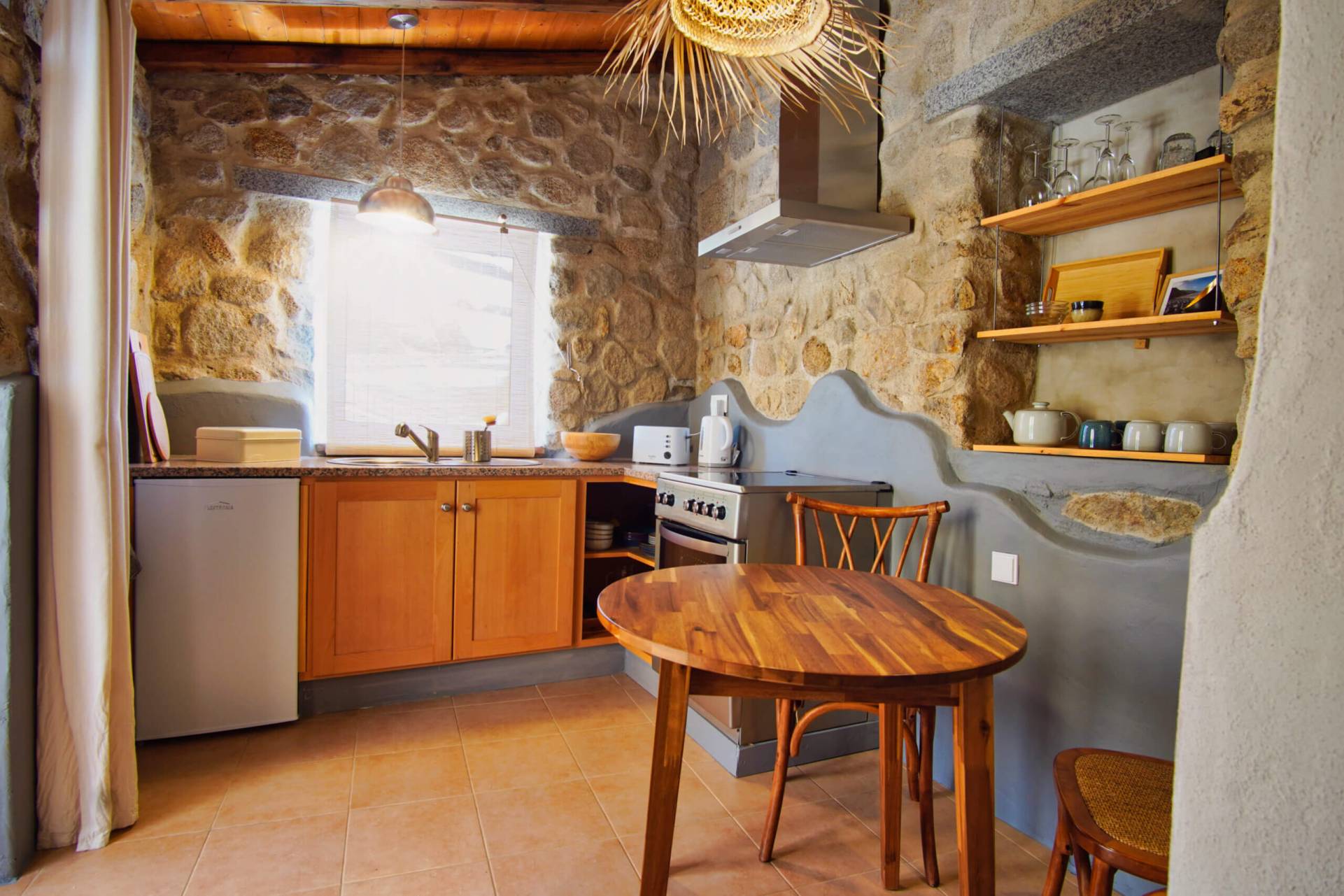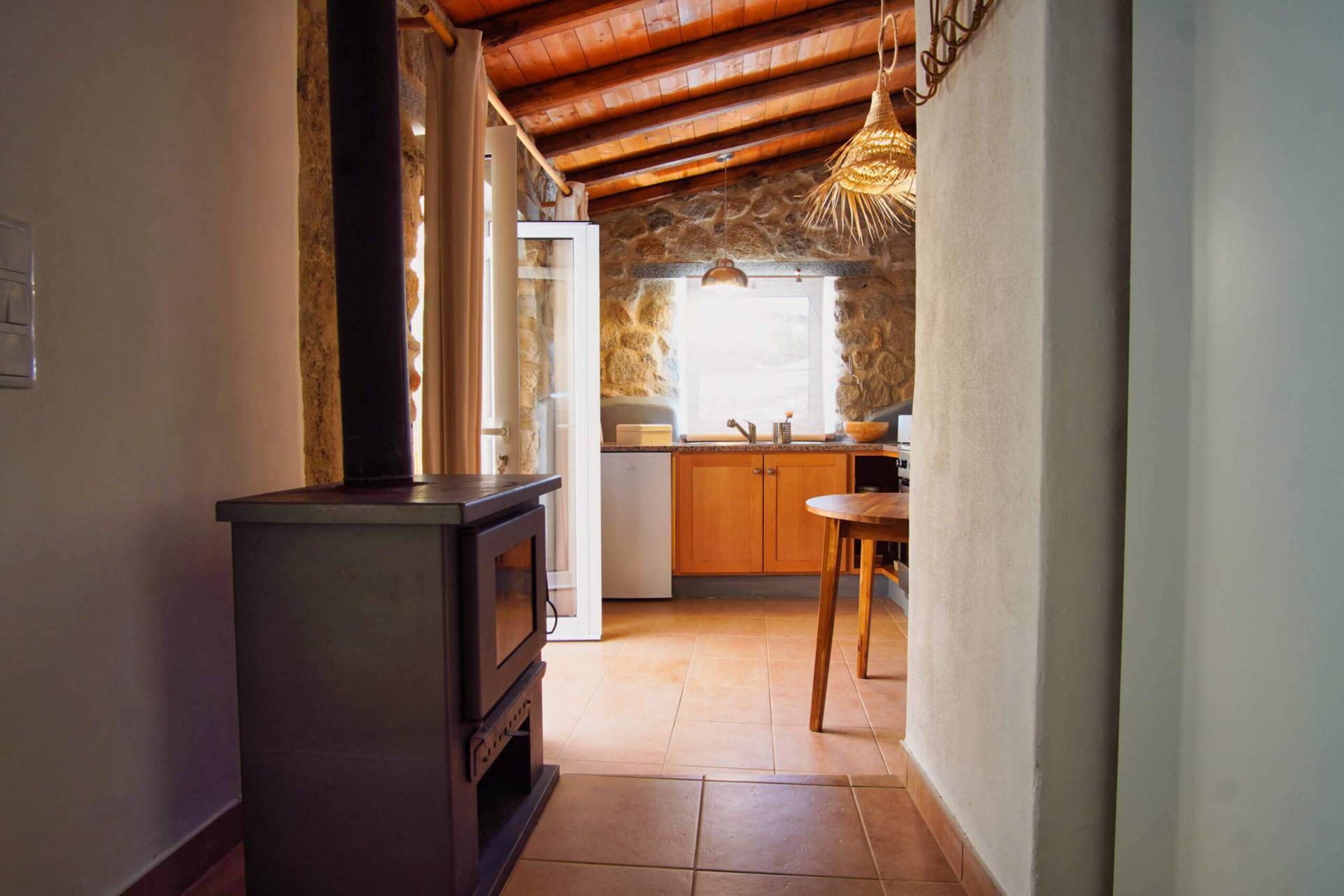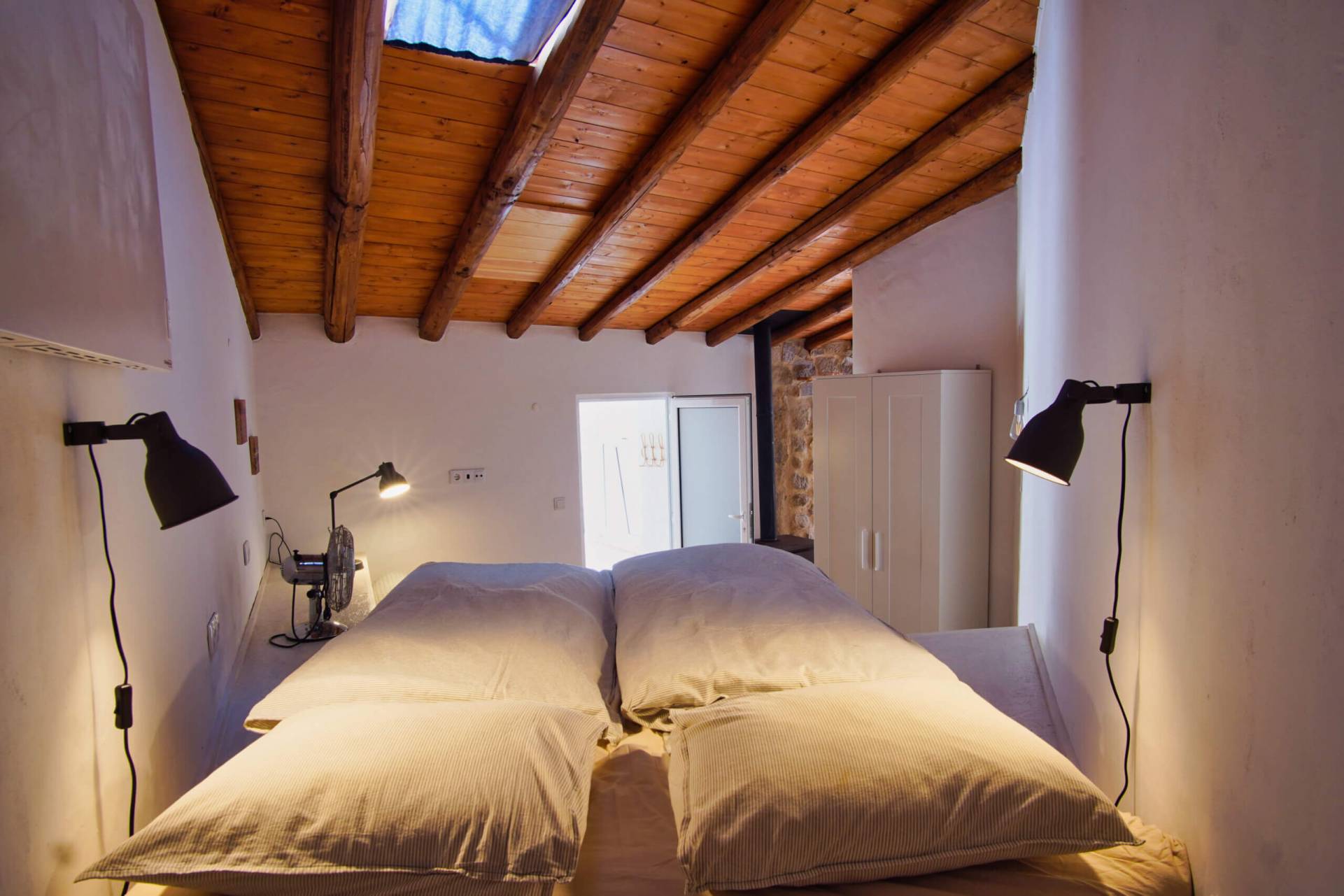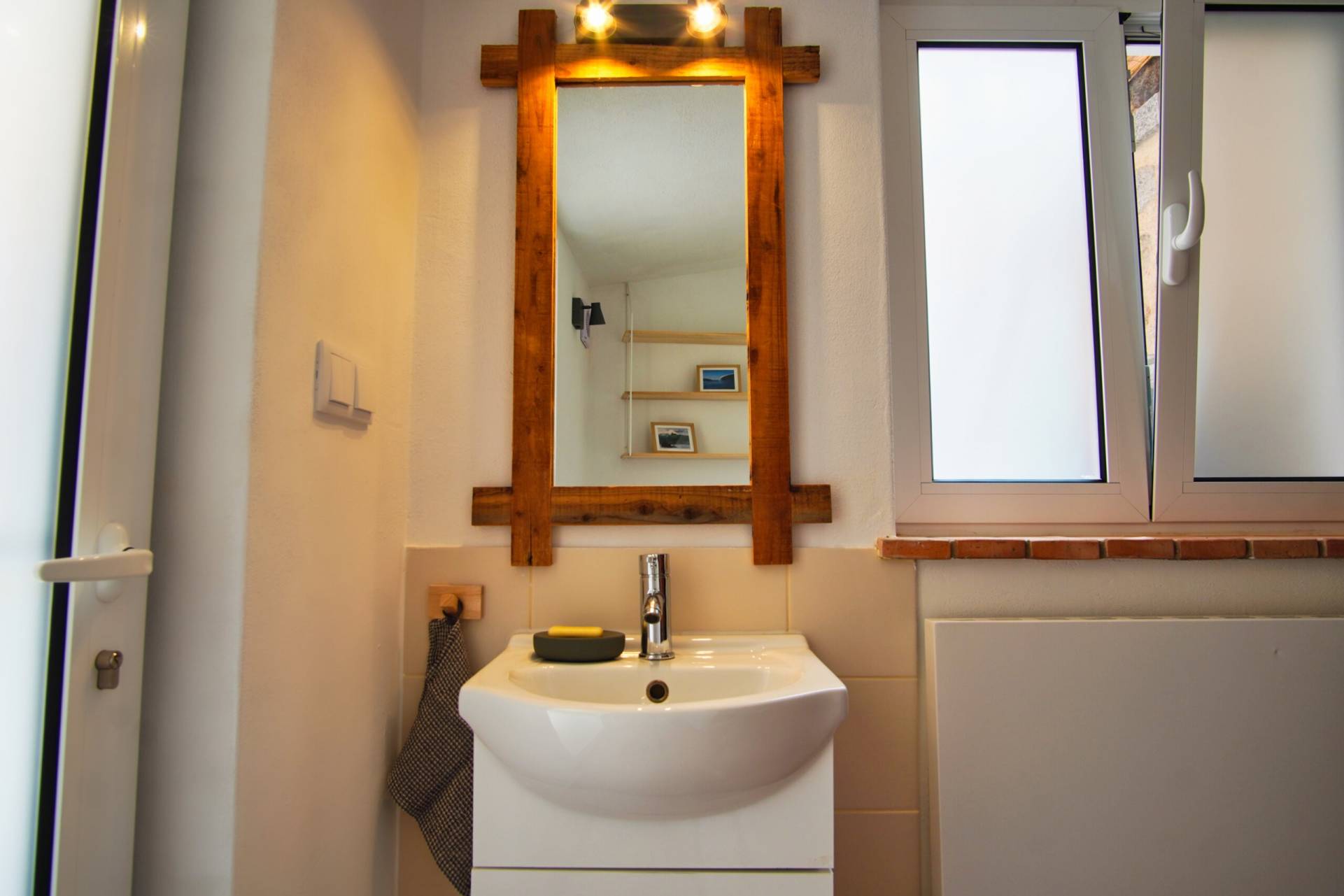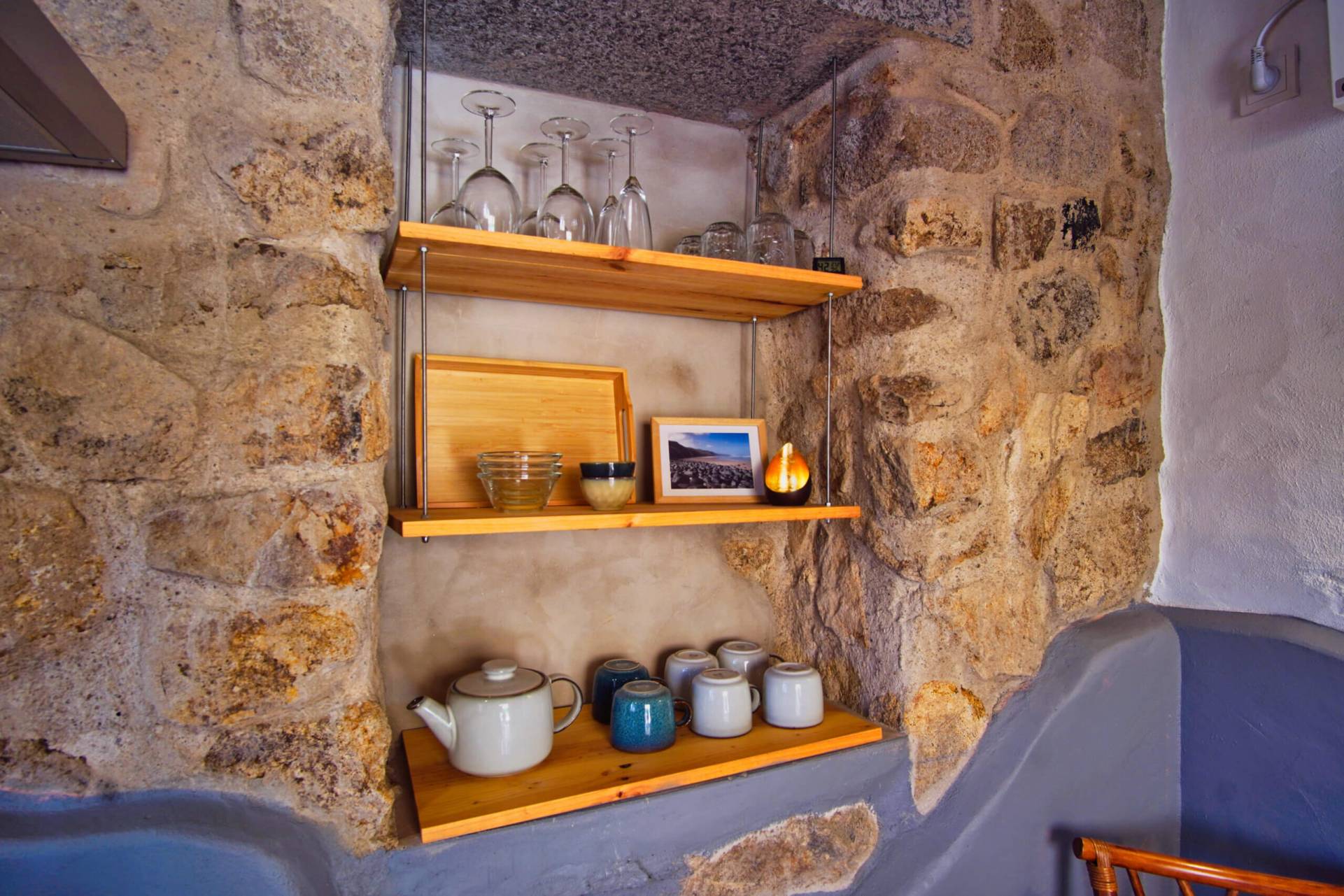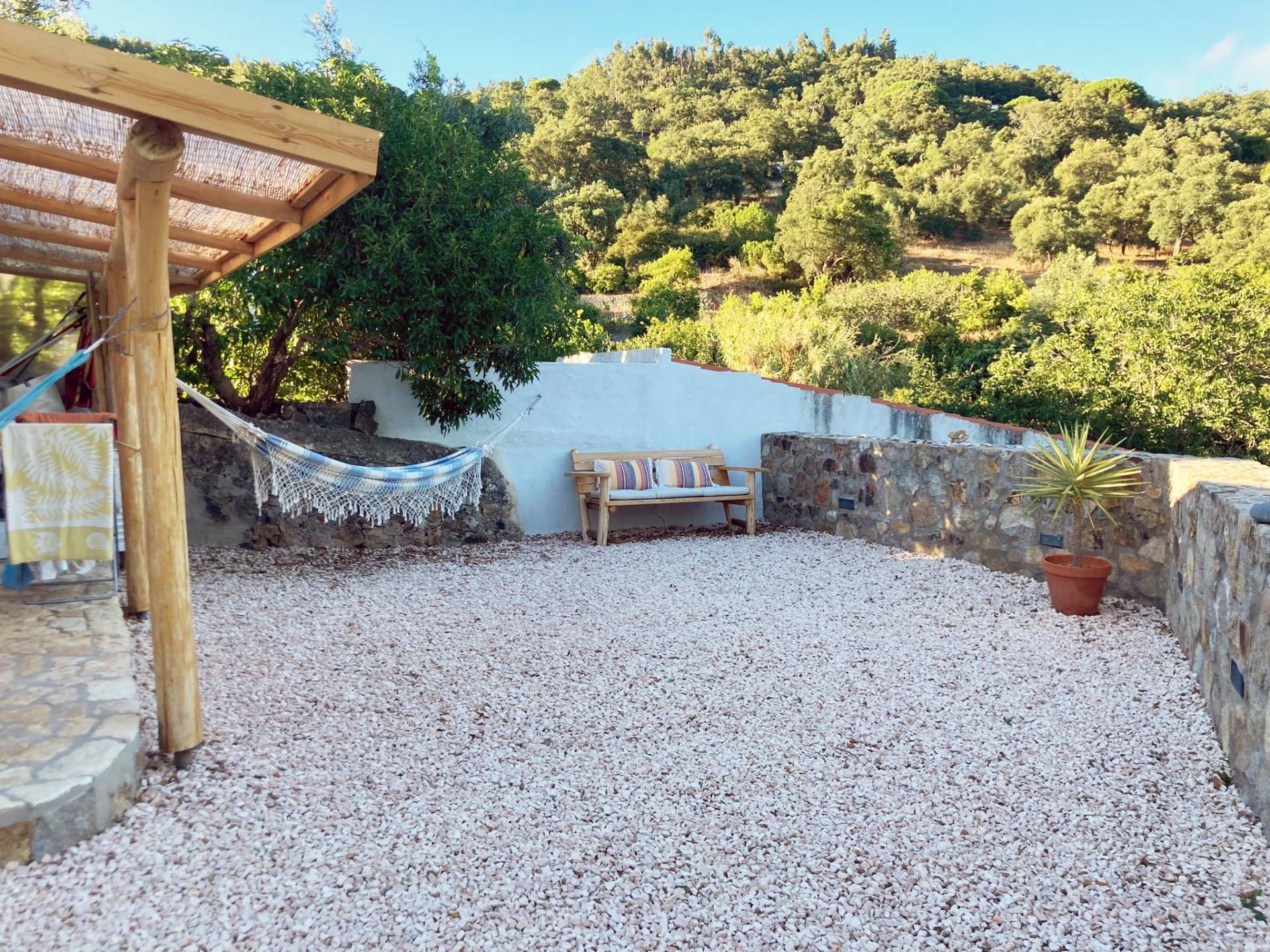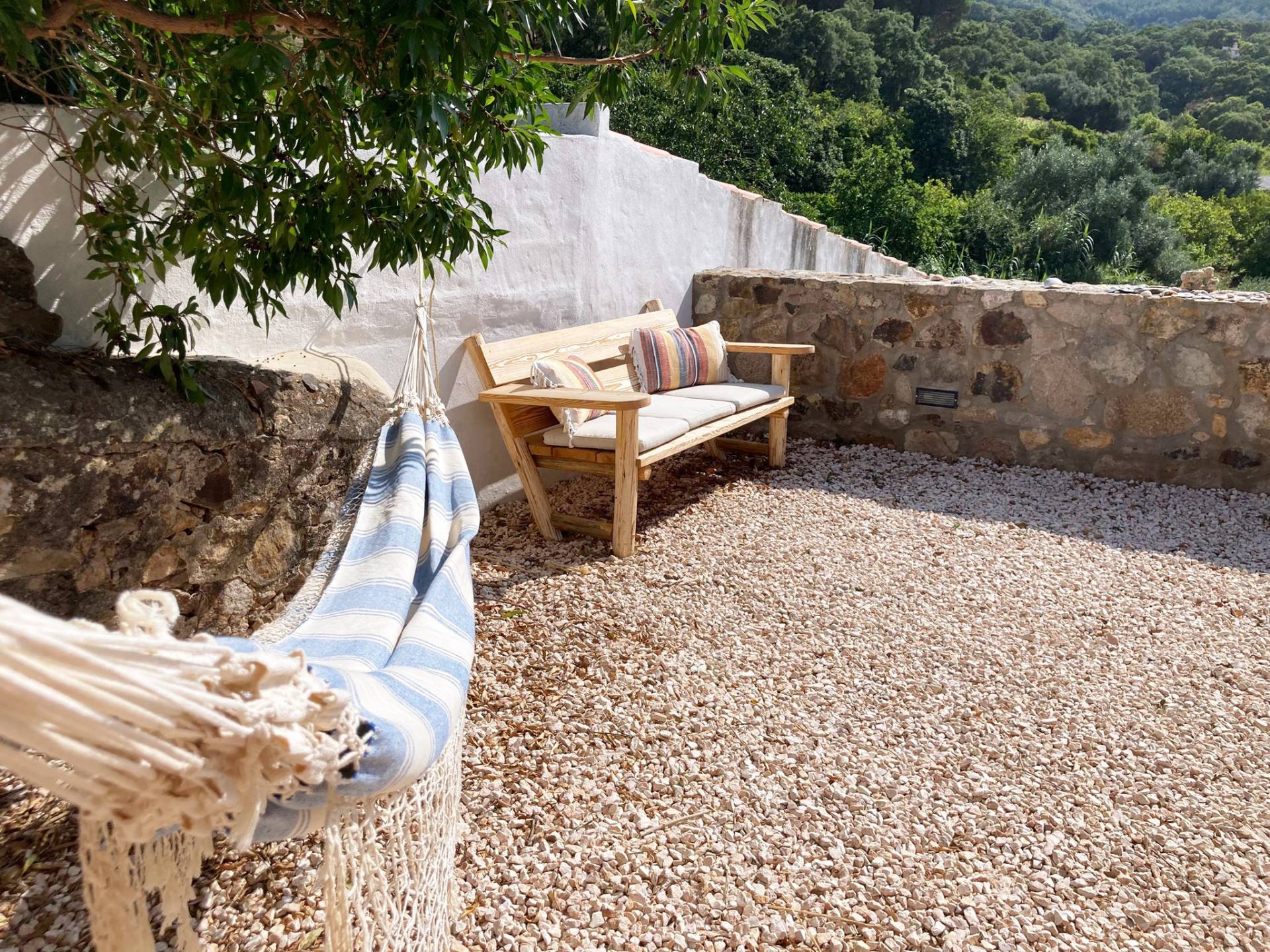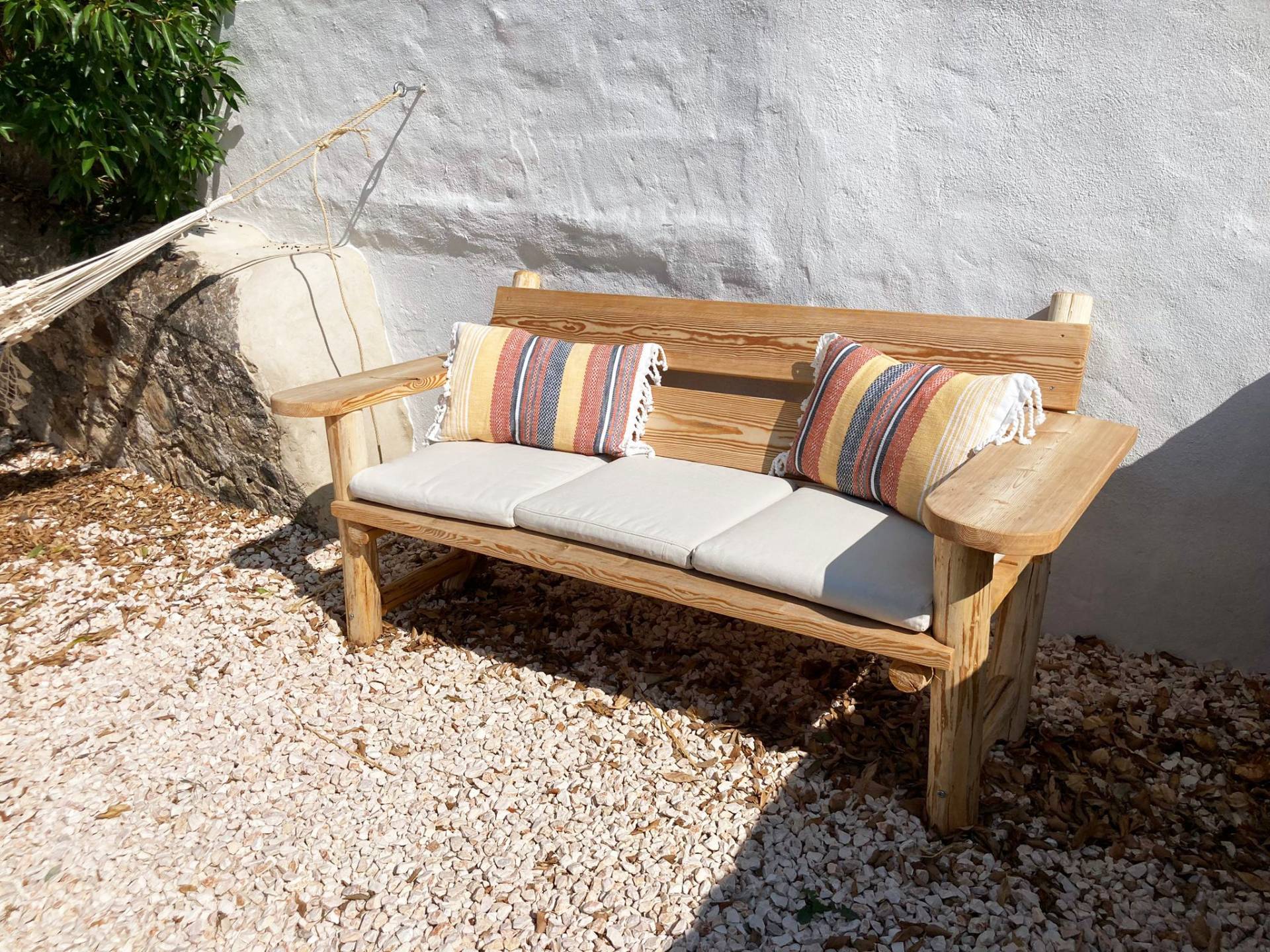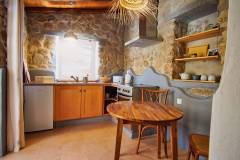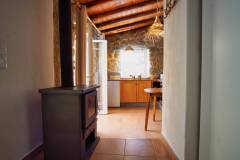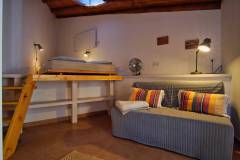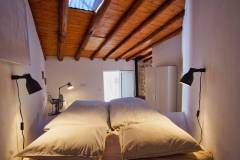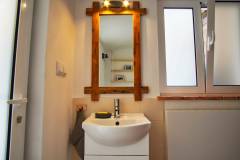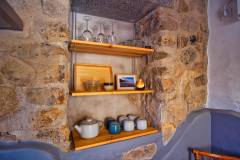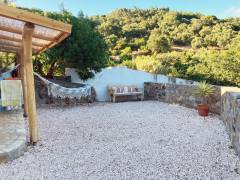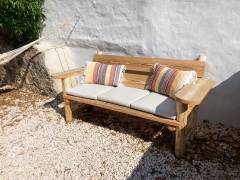 Enjoy the peace and quietness of the Serra de Monchique with lots of sun during the day and a beautiful starry sky at night. On cool winter days just light a fire in the wooden stove and get cozy!
Just an hour drive from the Faro Airport, situated in a tiny mountain village, our little freshly renovated house in Rua Nova (near Marmelete) is perfect for 1-2 people who want to escape the touristy costal places either short or mid term. The terrace overlooks a stunning green valley and invites to sit down and relax or spend some time in one of the hammocks.
Just about 35 minutes by car from the popular surf beach Arrifana at the western Algarve and also about 35 minutes from the beautiful south coast with it's beaches and old towns, like Lagos, you are in a great position to explore in different directions. The surrounding woods and mountains offer a lot of possibilities for hiking or riding your mountain-bike.
Our little gem offers a kitchen with a small dining area, a cozy bedroom with an elevated bed for two people, a closet and a couch as well as a bathroom with a shower. To stay connected with family and friends or work, we provide free WIFI.
The most important every day necessities you can buy in the little store in Marmelete. There you also find a few small restaurants. Monchique and Aljezur offer markets, supermarkets and a variety of cafes, restaurants and shops as well as Yoga, Horseriding and other activities.
We will contact you with availabilities, prices and more information within 24 hours after your request.