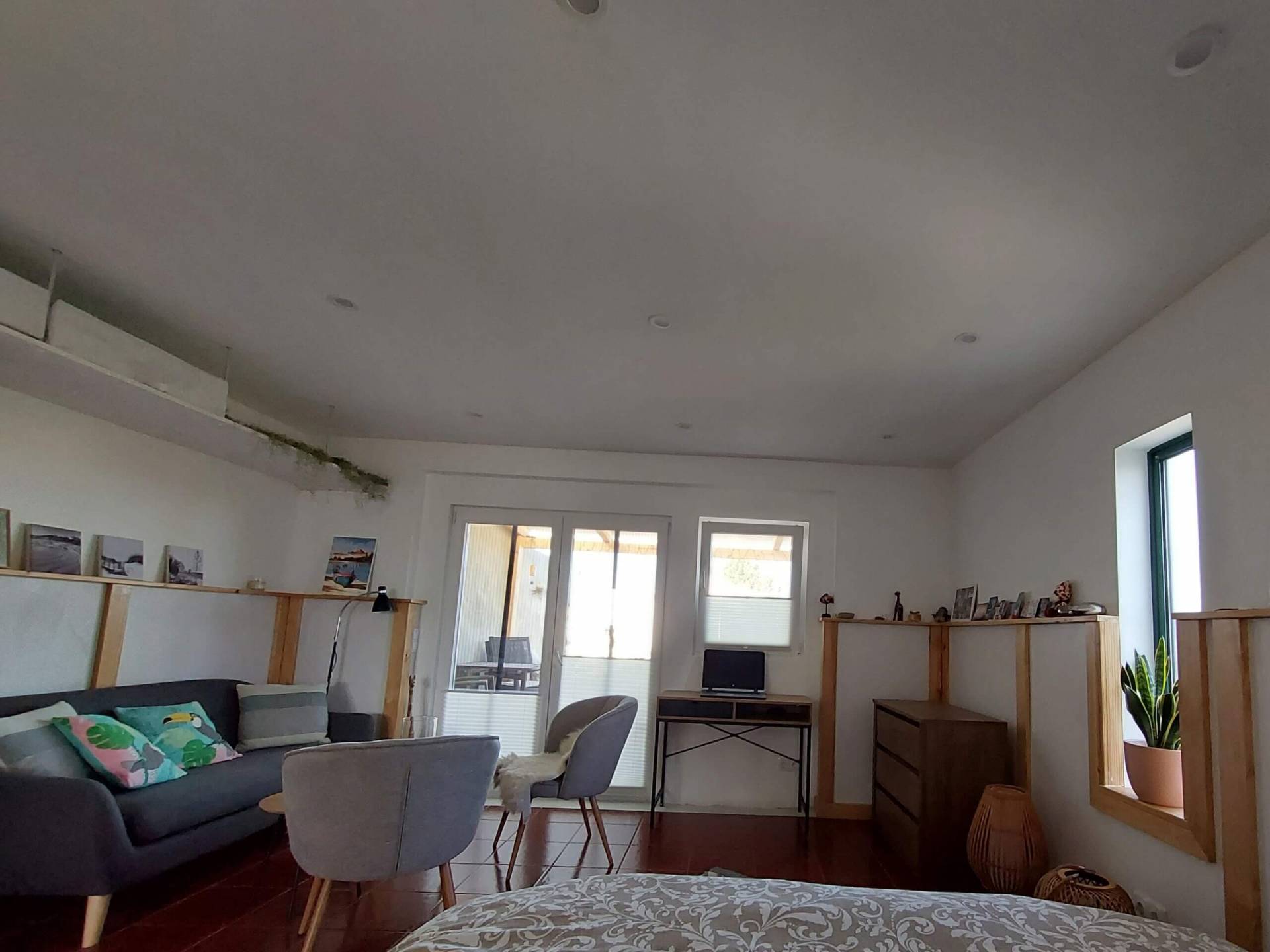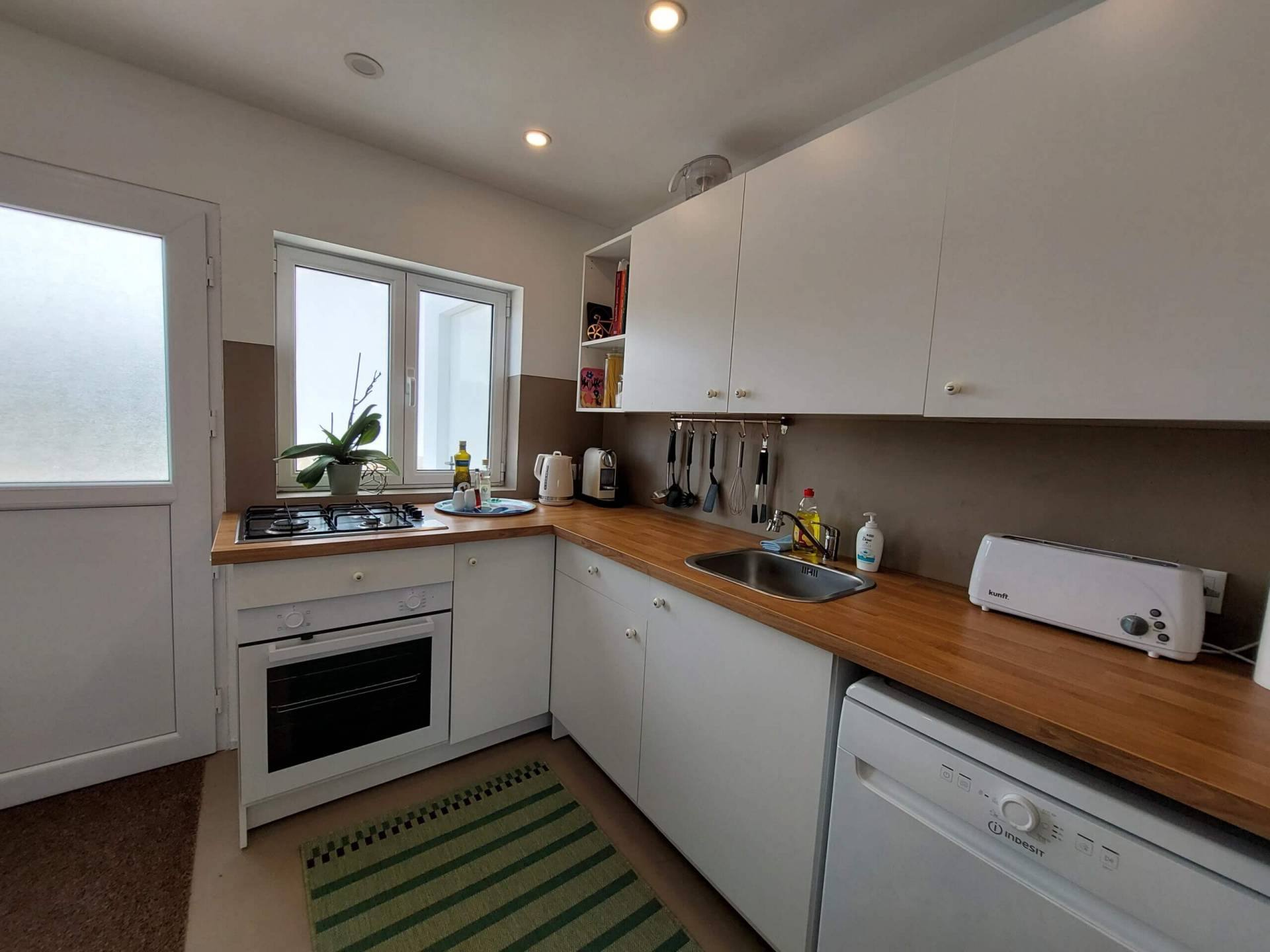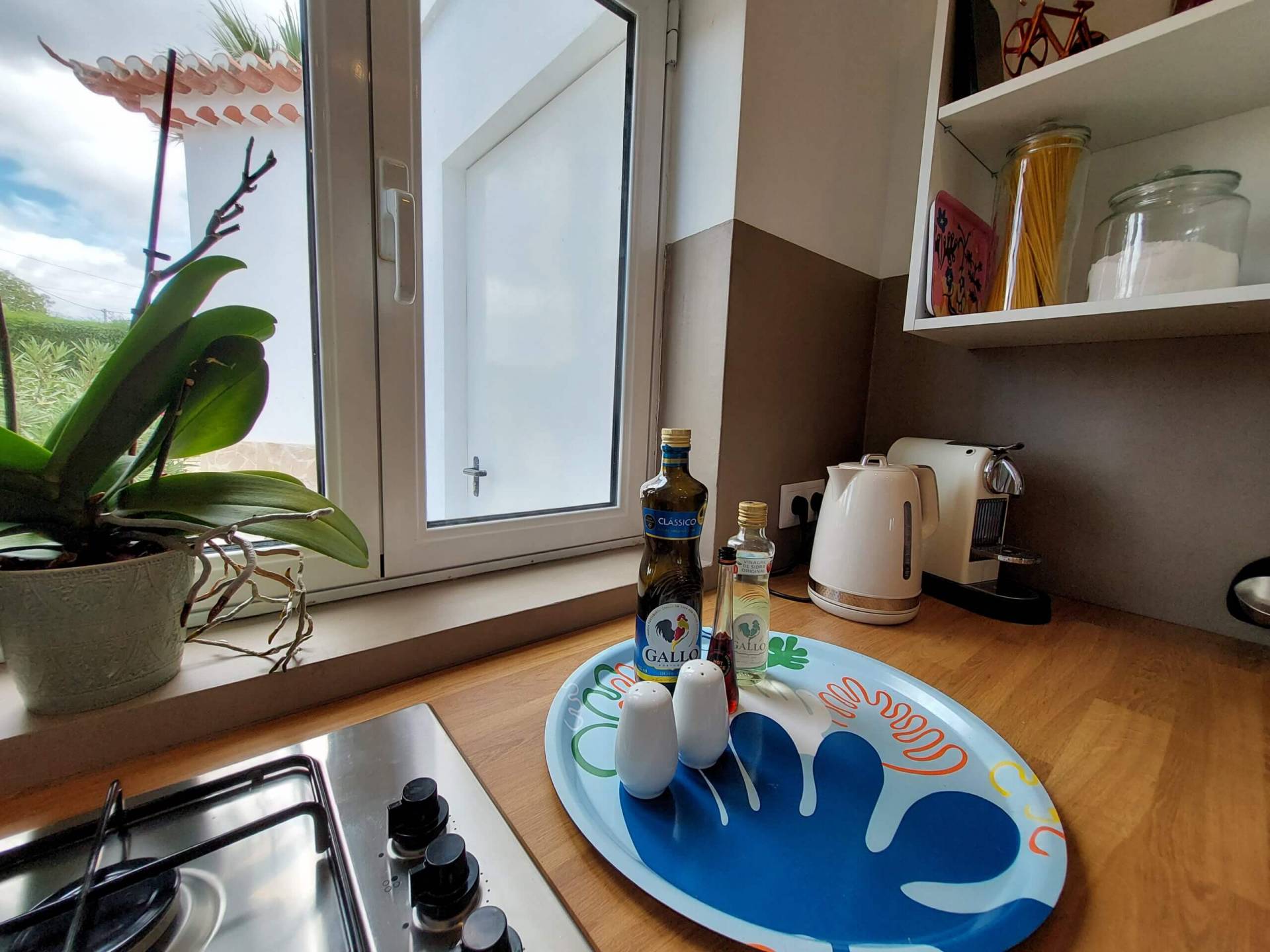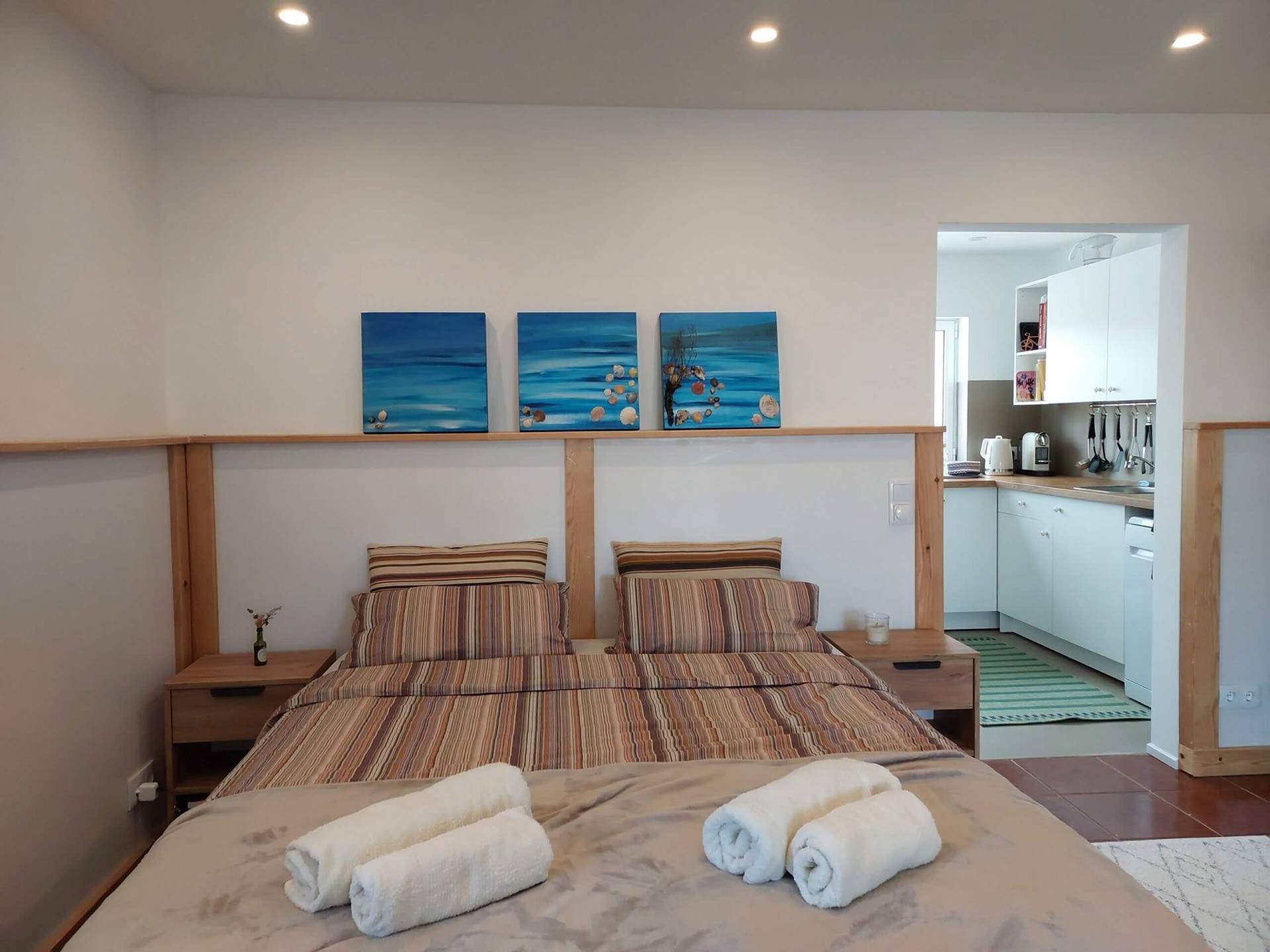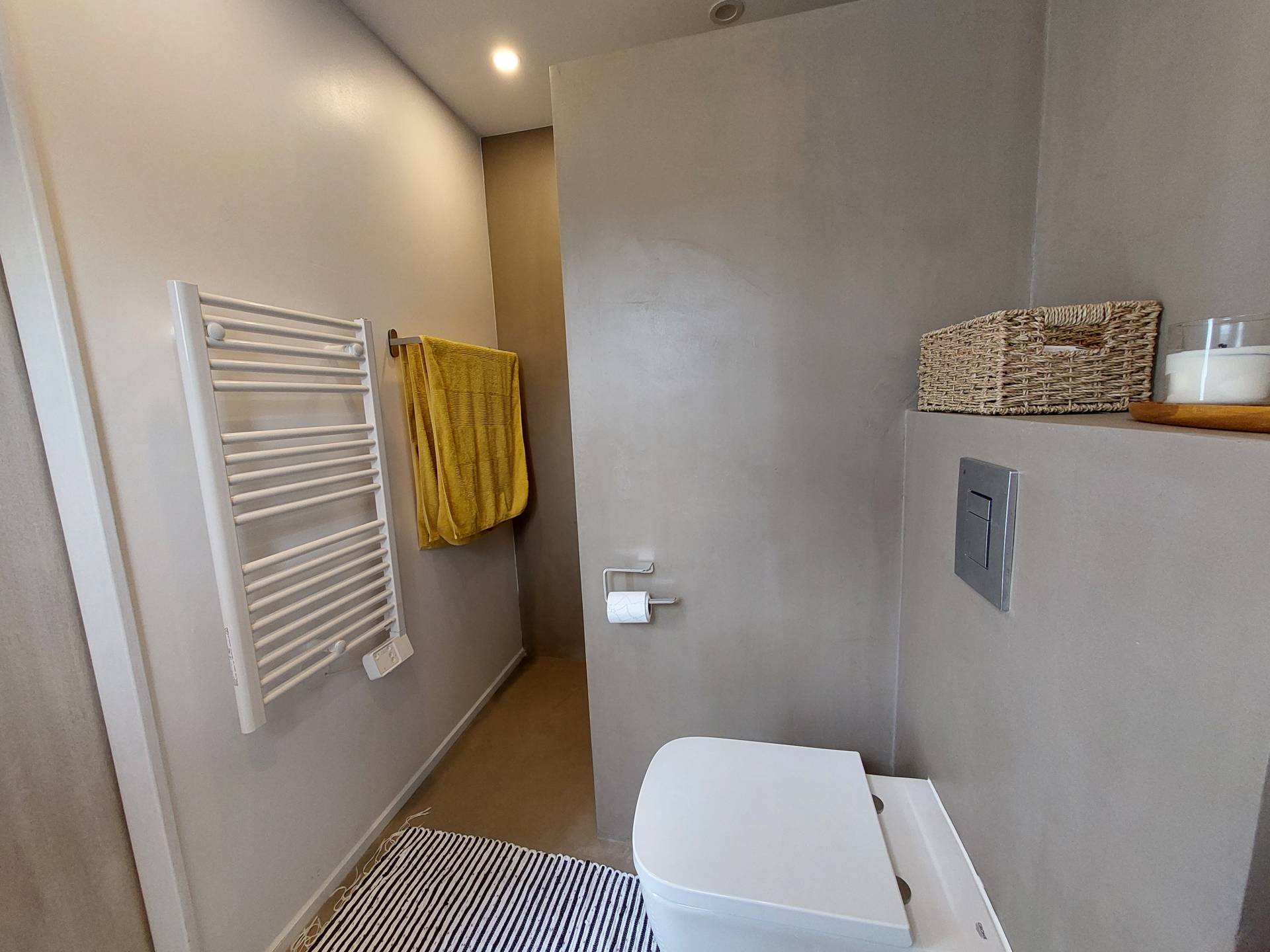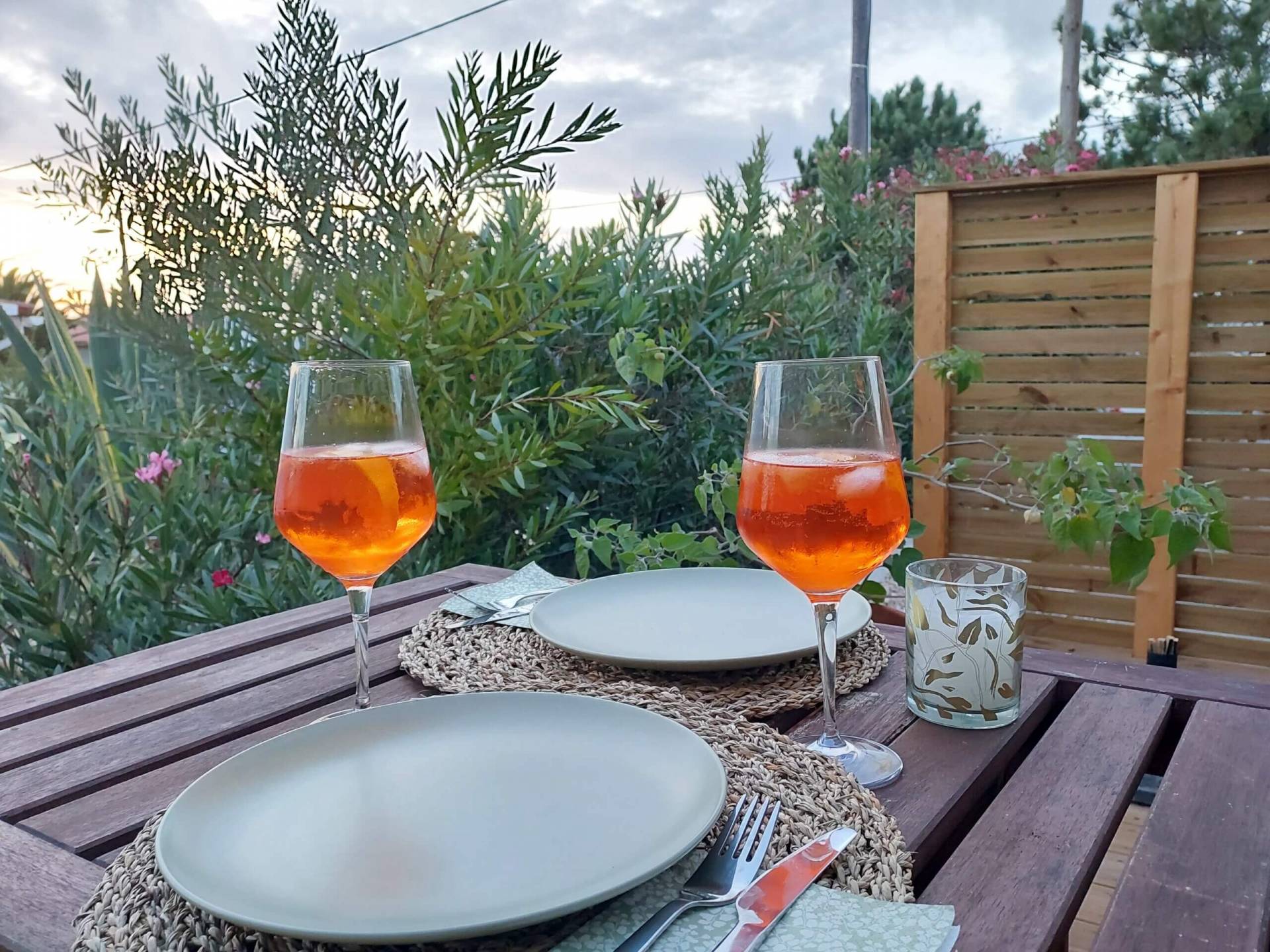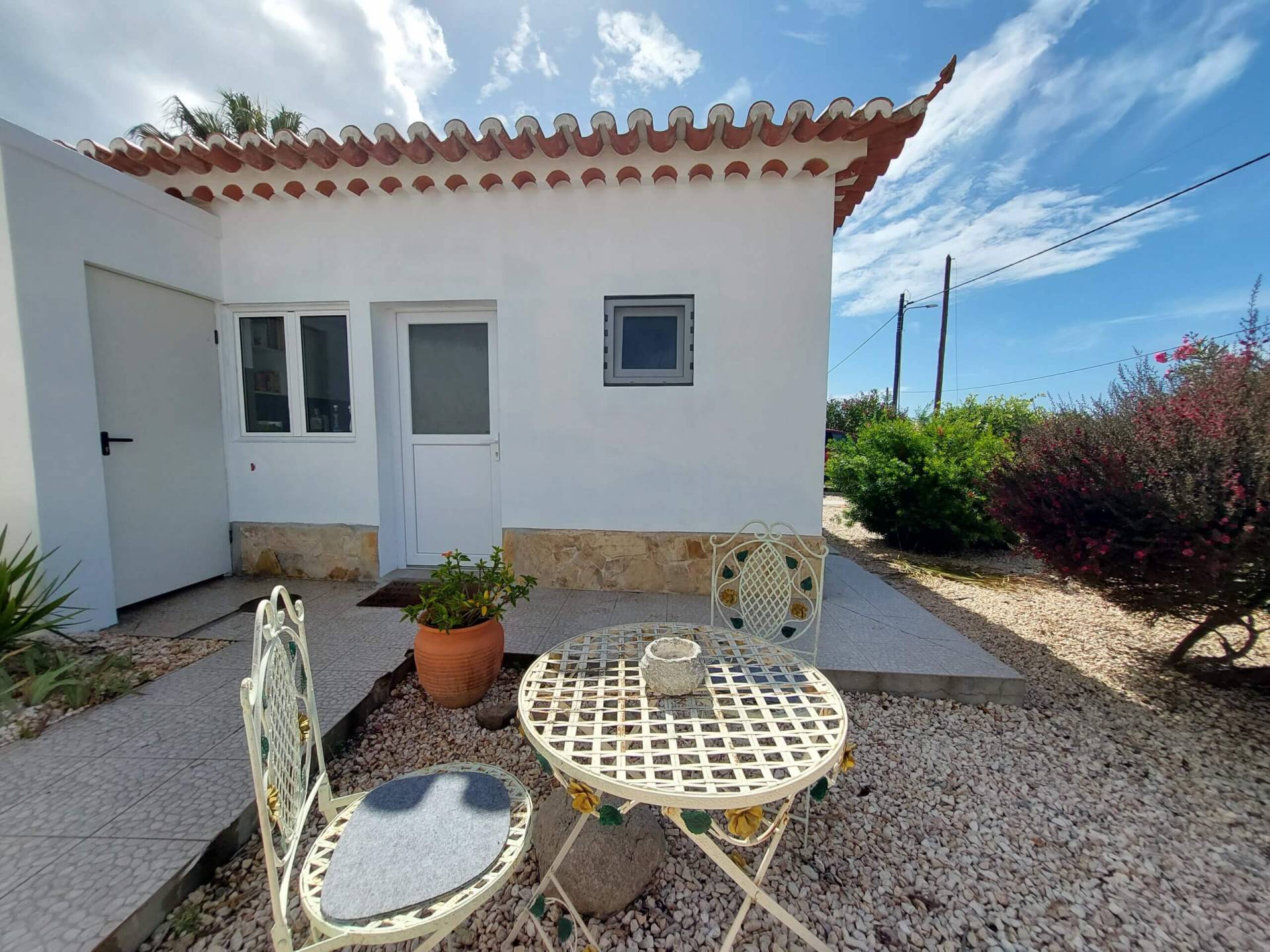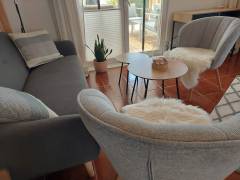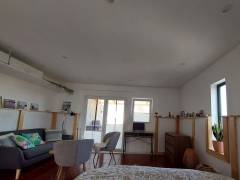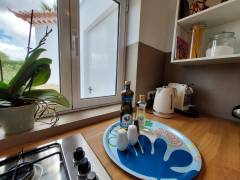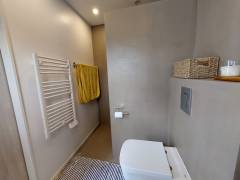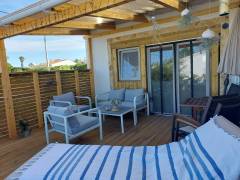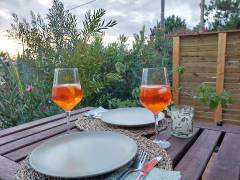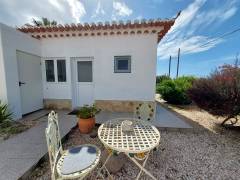 Arrive and feel at home. Sit back and enjoy peace and sea air. You will feel very comfortable from the first minute in our new spacious studio. It is a small house with a large living-bedroom area, bathroom, kitchen and terrace and modernly equipped.
Haven't you always wanted to combine surfing and working? Then this is the place for it -for short term or long term stay until March/April.
It is a cozy oasis for 1-2 people and also offers the best conditions for a romantic short vacation. The breathtaking cliffs are waiting to be explored by you and the pristine beaches want to be discovered by you. Walk to the cliffs, where the hiking trails of the Costa Vicentina are crossing.
It is only 3-5 km to the beautiful beaches of Monte Clérigo, Arrifana and Amoreira. All three beaches are among the hot spots among surfers.
The studio is located in Vale da Telha, a quiet residential area near Aljezur and is the perfect getaway from the city. It is located in the front area of our property, is self-contained and therefore offers maximum privacy. It is completely remodeled, has a large terrace and is tastefully furnished with modern fixtures (couch, two chairs, two closets, chest of drawers, desk) -and the good WIFIkeeps you in touch with the world.
The room, which is larger than average, faces southwest and is flooded with light due to its large French doors/windows, invites you to relax after an eventful day. The comfortable double bed (160 x 200cm) equipped with a high-quality mattress ensures a pleasant sleep. The mobile infrared heater provides pleasant warmth in the colder season. The bathroom with shower is modern and designed with micro-cement, has a towel rail electric heating. In addition, there is a storage room with washing machine. The fully equipped kitchen with gas stove, oven, coffee maker, kettle, toaster and dishwasher giveyou the opportunity to prepare both a quick breakfast and a gourmet dinner. You can also enjoy your coffee at the bistro table in the front garden under palm trees.
The terrace (20m.) is your second living room, mostly covered and offers rain and wind protection. It is a cozy oasis of tranquility, where you can relax on the lounge furniture and sun loungers, read a book or even work. Enjoy the sunset with a glass of wine and a delicious dinner and let the day end in a relaxed way.
Activities: Shopping and dining are nearby. Explore the local stores, restaurants and markets that showcase both local and international specialties. Immerse yourself in the local charm and history of Aljezur and the surrounding area. Treat yourself to some downtime and pamper yourself with yoga and massage. 
Book now. Experience the perfect blend of coastal living, modern comfort, local convenience and the simplicity of being. This is where your vacation begins.
We will contact you with availabilities, prices and more information within 24 hours after your request